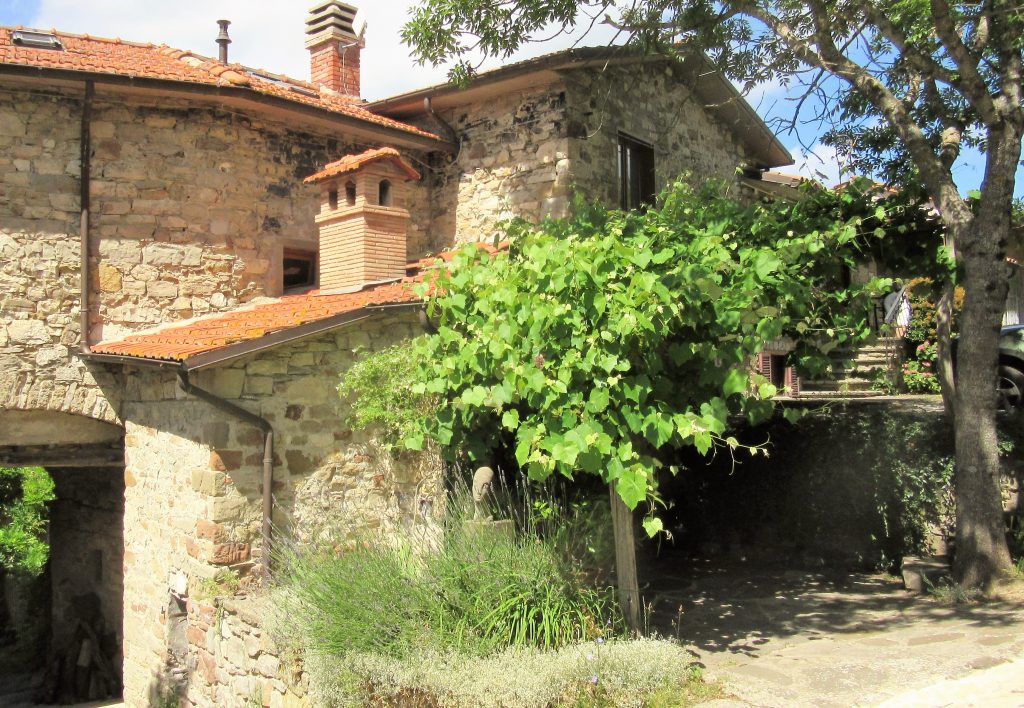 The Farmhouse attached to the Barn is part of a long line of buildings interrupted by an arch.
Beneath the arch the old track runs across the valley to Fragaiolo – where the wild strawberries grow. In the panoramic detail above, it is completely hidden by low cloud.
The Farmhouse itself was not condemned. It was owned by local families until the sixties. The rafters and stonework were in better condition than those in the Barn and were mostly re-usable. The local carpenter who grew up here comes readily to help. He loves to look around and see the changes.
Although it has been extended into the Barn and now takes up the entire middle floor, the Farmhouse has not lost it's character.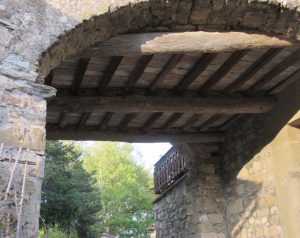 There are heavy chestnut beams and hand-trimmed stone architraves, two great stone fireplaces and a brick oven that used to bake bread for the whole village. It is now restored and functional. Food is baked on ember-heated bricks. It has provided us with some rare, wood-smoked Christmas dinners.
The broody hens and their chicks were put in the space beneath the floor of the bread oven to keep them warm.
The little door to their 'apartment' opens under the archway.
The Farmhouse is for family use, but sometimes there is a bedroom available for overflow from the High Barn.