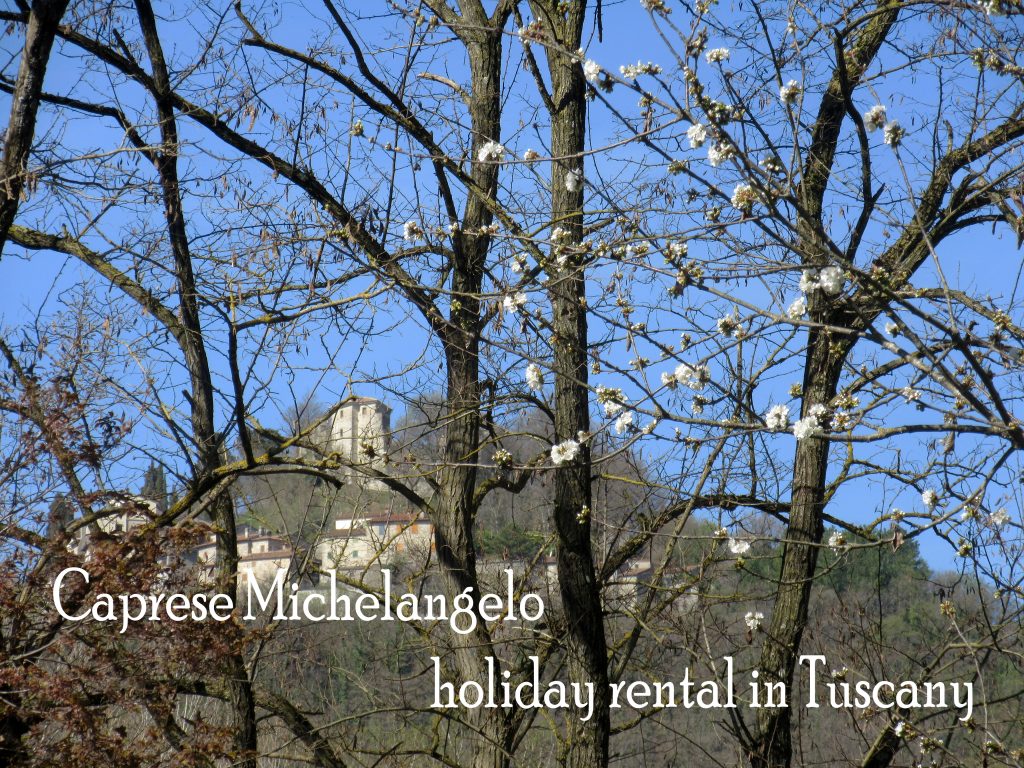 This hilly countryside East of Florence is wild, beautiful and unspoiled.
In Spring the slopes are carpeted with flowers and the network of ancient footpaths makes it a paradise for walkers and nature lovers.
You can explore the woodland trails on mountain bike, or come with a cycling club and practice hill-climbs on a variety of road circuits.
There are friendly, family restaurants only five minutes away by car. The wine is abundant and good ( you can wine-taste at the vineyards) and the food is proudly regional. Caprese's trattorias are well known, and Roman and Florentine families drive out here to eat.
Il Cammino di San Francesco St. Francis' Walk runs from the Santuario della La Verna to Caprese Michelangelo and on to Anghiari. Monasteries, abbeys, convents and castles lie either side – a mecca for pilgrims world-wide.
Here you have the best of both worlds, because as well as having the most beautiful country setting, Caprese Michelangelo is in the middle of Early Renaissance cities and medieval hill towns. The villa with its' roof terrace and gardens gives you a secure and comfortable base to return to.
According to handed down memory Simonicchi was founded in the 13c. by a group of Augustinian 'religiosi'. They called themselves the little Simons or 'Simonicchi'. For hundreds of years afterwards peasant farmers grew corn on the hillsides and along the valley, but in 1987 when the granary, stables and farmhouse fell derelict, work was started to convert them into a family home, later called Villa Simonicchi.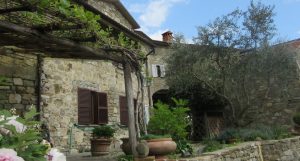 The villa accommodates;
4 guests in the High Barn in 2 en-suite bedrooms.
Extra guests in bedrooms in the Farmhouse
You are welcome to call with any queries or to discuss your particular needs.
The accommodation is flexible.
From the roof terrace and windows of the villa, looking S.W. across the valley, you see a great panorama of chestnut-forested mountains with red-roofed villages nestling among the trees. It is idyllic.