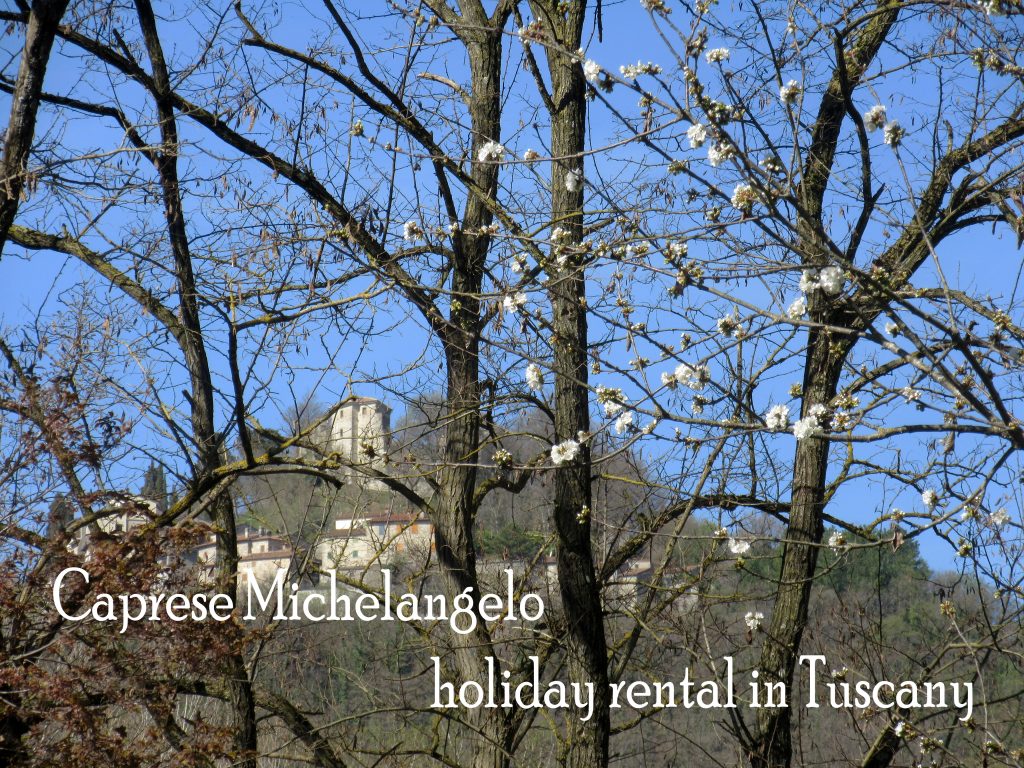 This hilly countryside East of Florence is wild, beautiful and unspoiled.
In Spring the slopes are carpeted with flowers and the network of ancient footpaths makes it a paradise for walkers and nature lovers.
The high pastures and woodland tracks are good for mountain biking, and cycling clubs come to practice hill-climbing.
Set deep in the countryside at the foot of a castle mound, Caprese Michelangelo is central to important Renaissance cities and quaint, medieval hill towns.
Il Cammino di San Francesco , (St. Francis' Walk) with monasteries and castles on the way, runs from La Verna Sanctuary to Caprese Michelangelo and on to Anghiari.
It is a mecca for pilgrims
Simonicchi, in the hills above Caprese, was once a farming community growing corn on the surrounding land. The conversion of the granary and stables into a family home increased in size with the addition of the farmhouse. Now, when full of family and visitors, one can imagine the bustle of the 13c. Augustinian commune, thought to be Simonicchi's first settlement.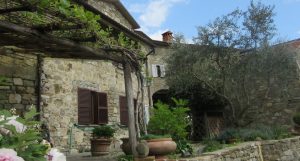 The villa accommodation is flexible and open to request;
4 guests in the High Barn in 2 en-suite bedrooms.
Extra guests in bedrooms in the Farmhouse
Do not hesitate to contact us with any queries you may have.
From the roof terrace and windows of the villa, looking S.W. across the valley, you see a great panorama of chestnut-forested mountains with red-roofed villages nestling among the trees. It is idyllic.