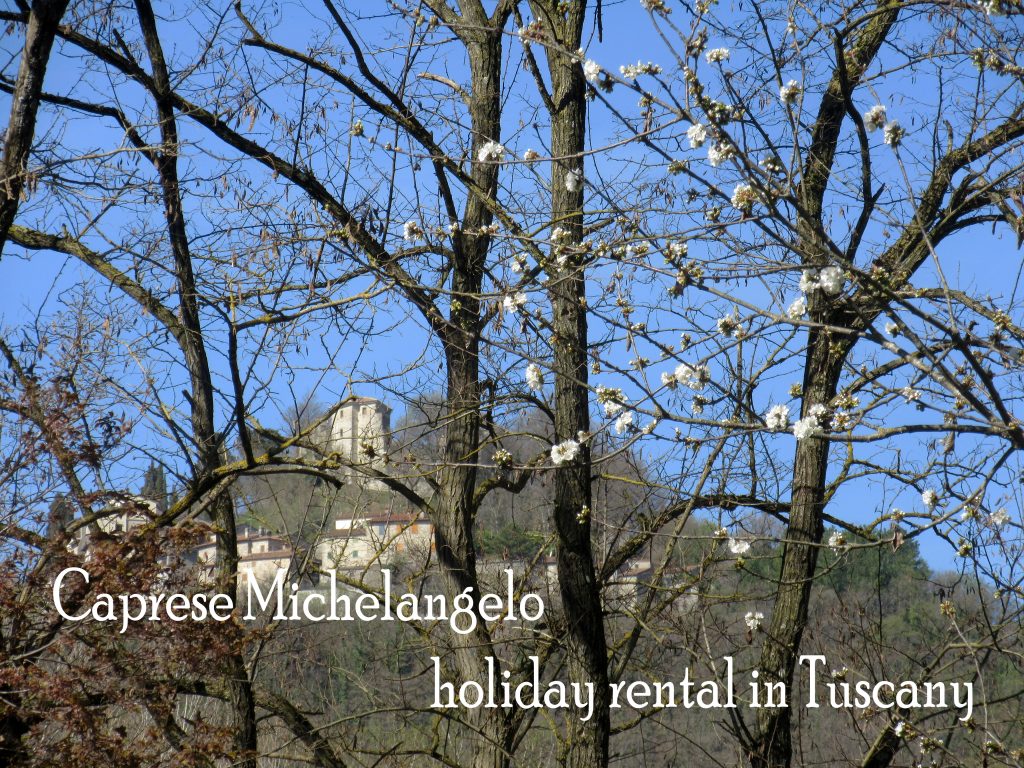 This beautiful hill-country East of Florence is wild and unspoiled. In Spring the slopes are carpeted with flowers.
Mountain bikers take to the woodland trails. Racing cyclists practice their hill-climbs and try out new mountain circuits. Walkers explore the network of ancient tracks.
Neighbouring Anghiari, a pretty medieval hilltown, and Sansepolcro, home of 15c. painter Piero della Francesca, offer a flourishing cultural life. Art, architecture, music, history and pageant, are there to be enjoyed. Further afield great attractions like Florence, Siena, Arezzo and Assisi are easily accessible if you want to plan a little – or you can simply stretch out on the villa's roof terrace and relax.
Five minutes from the villa a long-established family restaurant serves traditional food and good wine, both in generous measures. Clients come from as far away as Florence and Rome.
Pilgrims arrive from distant places to visit the site of St. Francis' stigmata (1224) and to follow him on Il Cammino di San Francesco. This runs from the Santuario della Verna, through Caprese Michelangelo, and on to Anghiari. Monasteries and chapels lie in the hills on either side of the road.
Simonicchi is thought to have been settled in the following century by a wandering religious group calling themselves the Little Simons or Simonicchi. In 1987, when 'Simonicchi' had no more meaning than a place-name, the restoration of the great barn got underway. Converting it to a family house was the creative opportunity of a lifetime and a great joy.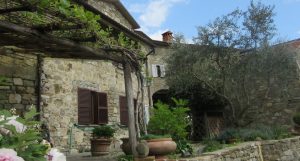 The villa has accommodation for;
4 visitors in the High Barn in 2 en-suite bedrooms.
Extra visitors in bedrooms in the Farmhouse
Everything is flexible. Do not hesitate to call.
It is a pleasure to help arrange your holiday.