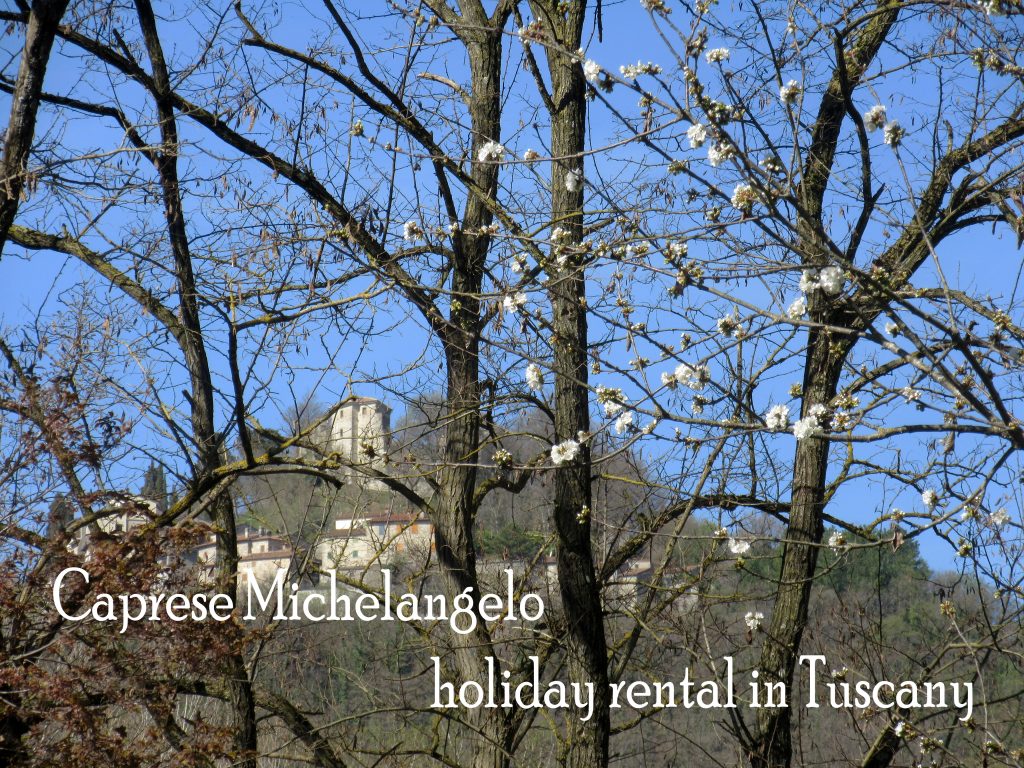 This hilly countryside East of Florence is beautiful, wild and unspoilt.
It is a paradise for Nature lovers and ramblers with its network of old footpaths. The woods, forests, mountains and high pastures are covered in tracks that are good for mountain biking. Cycling clubs come to practice their hill-climbing on the winding mountain roads.
Set deep in the countryside Caprese Michelangelo is surrounded by historic cities, bustling medieval hill towns, and monasteries and sanctuaries that are a mecca for pilgrims.
Simonicchi in Caprese Michelangelo was once a farming community growing corn on the surrounding land. The restoration of the derelict granary and stables was started in 1987, with the idea of making a family home. The project increased in size over the years to become a spacious house that could also welcome guests.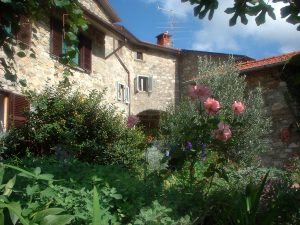 The villa can accommodate up to 8.
4 people in the High Barn in 2 en-suite bedrooms.
4 people in bedrooms in the Farmhouse, bringing the total capacity to 8.
Do not hesitate to contact us. There is a certain amount of flexibility according to your needs.
From the roof terrace and windows, looking S.W. across the valley, you find a vast panorama of chestnut-forested mountains, with red-roofed villages nestling among the trees. It is quite unique and unforgettable.