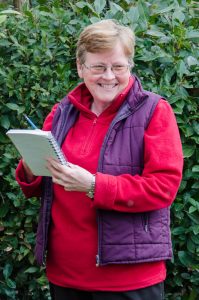 Whether you have been painting for years or are just starting out, you will love working with Joy. She has a lifetime's experience …….. and exhibitions and prizes to her name.
She will find interesting landscapes for you, and give you just the amount of help you need. She is practical and reassuring.The rest is up to you.
Exciting light effects are found in the early morning when the sun is still low on the hillside. You will find delicate transparency and strong contrast. Tuscany is known for its luminosity, and water-colour seems the most natural medium.
Joy does this well. She is known for her light touch, lovely passages of colour and strong composition.
There really isn't a more stimulating place to paint than the side of a mountain – or a better place to discuss the day's work than over dinner in a friendly local restaurant.