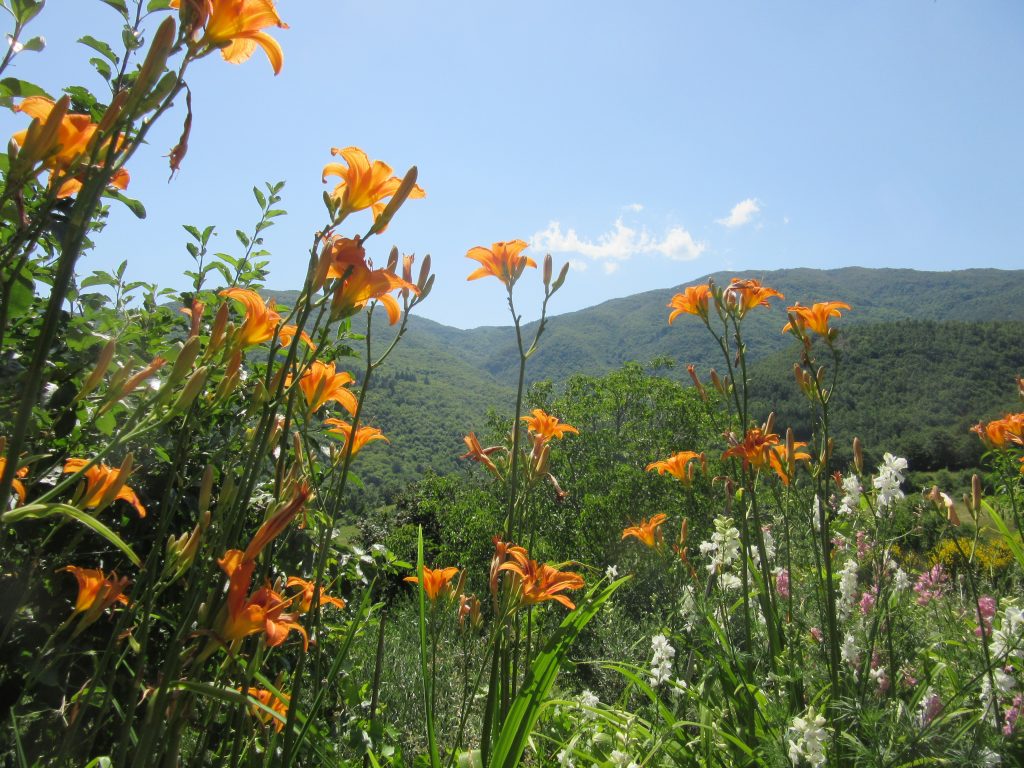 L'Eremo della Casella is a stone lodge and chapel on the flat ridge of Mt. Sovaggio. It marks the spot where St. Francis spent the first night of his final journey to Assisi. There you can rest on stone beds, grill your supper over a wood fire and look out in the morning across the mountain-tops to the sea, much as it must have been 800 years ago. Before roads were laid the main highways ran along the highest ground. With a clear view of the surrounding countryside, they were safer and more direct than the lower passes, and connected monasteries and religious houses to refuges and castles.
Simonicchi to L'Eremo Leave Simonicchi on the SP 54 road and bear left at Muggibiano on footpath 039 . Continue climbing on path 039 until you reach the top, meeting trail no. 50 from La Verna. Bear left along the flat mountain ridge on no. 50, passing path no.079 on your left. You will reach the panoramic point looking over Tuscany and La Marche towards the Adriatic. Here you find L'Eremo. Return the way you came, but this time turn right on the 079 through the chestnut forests, passing Tramoscano and continuing to Vestebbia. Bear left for Simonicchi.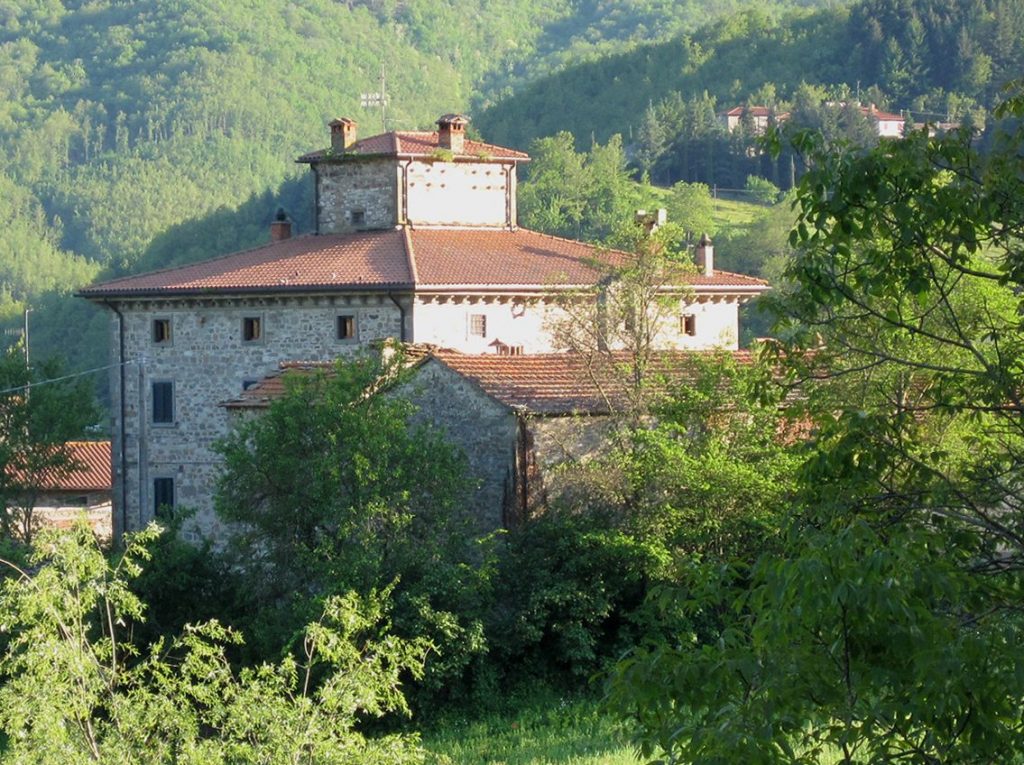 Circuit walk from Simonicchi via Gregnano and La Pietra – Trail 079, 047, 044, SP 54, Simonicchi
Simonicchi is on signposted footpath 079 leading eastwards through Mazzolo to Gregnano. This is mostly surfaced and is easy walking. It runs along the side of a ravine so steep that the trees growing there have never been felled – a true virgin forest. From Gregnano the trail branches left on the 047 to La Pietra over high rocky ground. From there you descend on rough track no. 044 to the SP 54, an easy road-walk back to Simonicchi.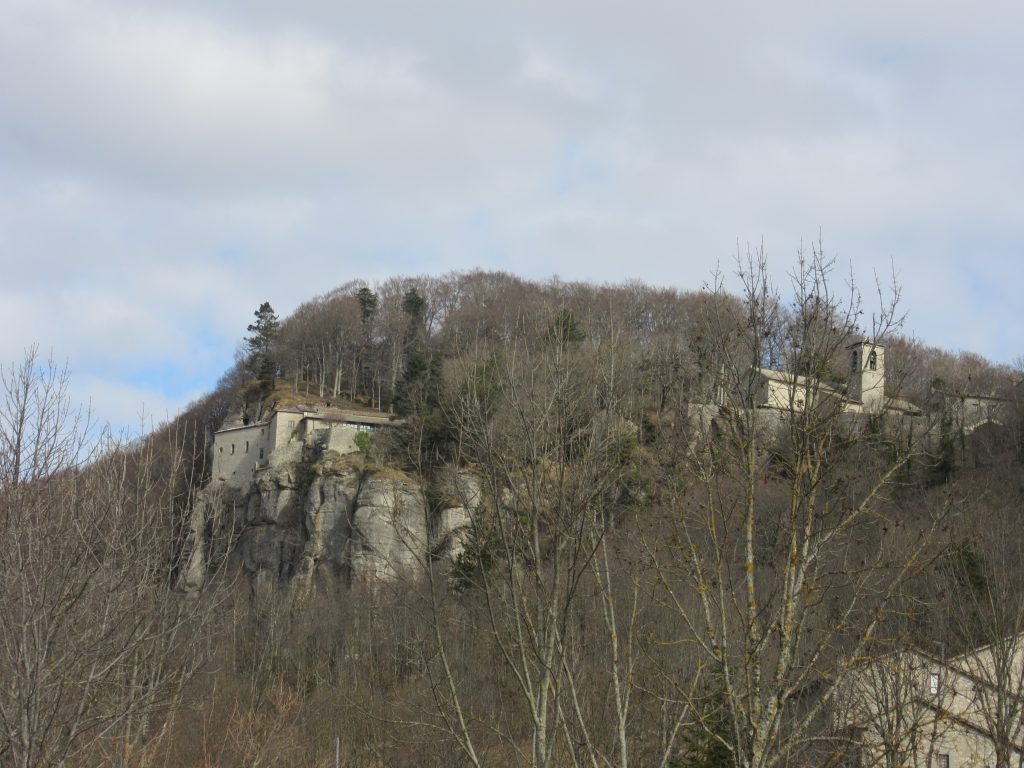 Circuit trails around La Verna
Many footpaths generate from Mount Penna where St. Francis and his companions made a rough camp in a forest full of massive rock formations. Each day they set off on foot to the villages preaching and begging for alms. After Francis' death the site of his forest camp was commemorated by the construction of Il Sanctuario della Verna. It stands on the edge of the great mountain basin of the Casentino National Park, with dramatic countryside reminding one of Piero della Francesca's landscapes of Tuscany.